Hi, I'm David Wise. 
What's important to me?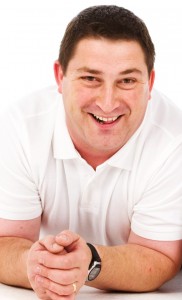 I've always enjoyed helping people and see it as one of my key strengths. Whether coaching, knowledge-sharing, team-leading, training or just providing another point of contact, to help people move forwards with their lives/careers.
With a passion for learning and personal development, I love to share what I've learnt and find the most appropriate sources of information to share with my Clients, to complement the Coaching programme that we are travelling together.
I love the synergy of working with others and like to keep our sessions light-hearted while focusing on delivering the right outcome from each session.
My background
I first got into Coaching 10 years ago, as a line-manager going through a High Performance Manager Programme, where Coaching was an optional module. What I found was there is so much more to Coaching than the original aim from the training, which was to help people "reach the performance bar", and so I started using it with my team to help with their aspirations for development in the team and their career progression, with quick success as one took on a team-leadership role of their own shortly after.
Since then, I've used Coaching both personally and professionally to help friends, colleagues and Clients break through their current thinking and create the success they were looking for, using a blend of techniques from my coaching toolbox!
In my former career over the last 20 years, I have worked in various project-management, process-improvement and team leadership roles through organisational and cultural transformation programmes. Supporting Change seems to be a common theme in my life!
What I have found in my transition from project-management into Coaching is that although the terminology may be different, there is a lot of overlap in the two disciplines: having an outcome focus, managing obstacles/risks, having clear signs/milestones to recognise and celebrate progress, etc.
From being the leader/facilitator who shaped and led the project, to now helping people and small businesses shape their own "project" action plans through effective coaching – that's why I'm loving it so much!
Location / Coaching approach
My home office is in Nailsea, North Somerset, about 10 miles south of Bristol. Clients can come to my office for face to face sessions, or we can use Skype/telephone. Depending on travel logistics, I'm also quite flexible about visiting the Client, when this would add value to the sessions planned.
All work, no play…
Outside of work, I am happily married to Suzie with two young adult lads who make me very proud, and a chocolate labrador called Fudge!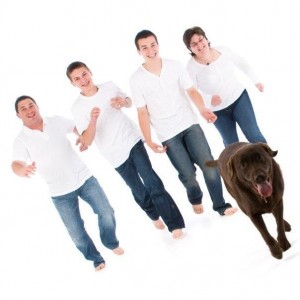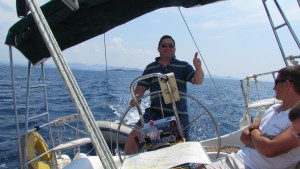 A few years ago, I went on a learn to sail course in Croatia and qualified as International Competent Crew. Such a great place to learn with the sun, mild seas and fantastic Dalmatian coast to enjoy! Since then I've encouraged my family to take part on weekends sailing off the south coast of England. This year I went back to Croatia and gained my skipper (International Certificate of Competence) accreditation for coastal waters – my goal now is to progress to offshore skipping, and eventually to own a Discovery 57 yacht!
(There's something about the exhilaration, the energy of the wind in the sails and being at the helm feeling the power through the keel, a perfect metaphor for our lives!)